Membership for Nonprofit Organizations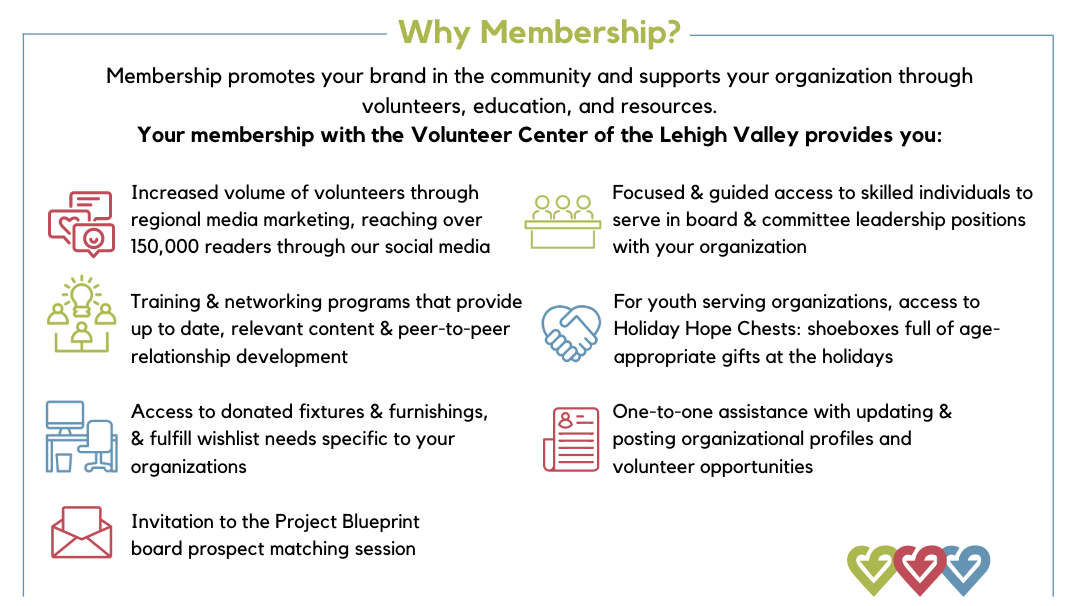 Membership is annual from January 1st through December 31st.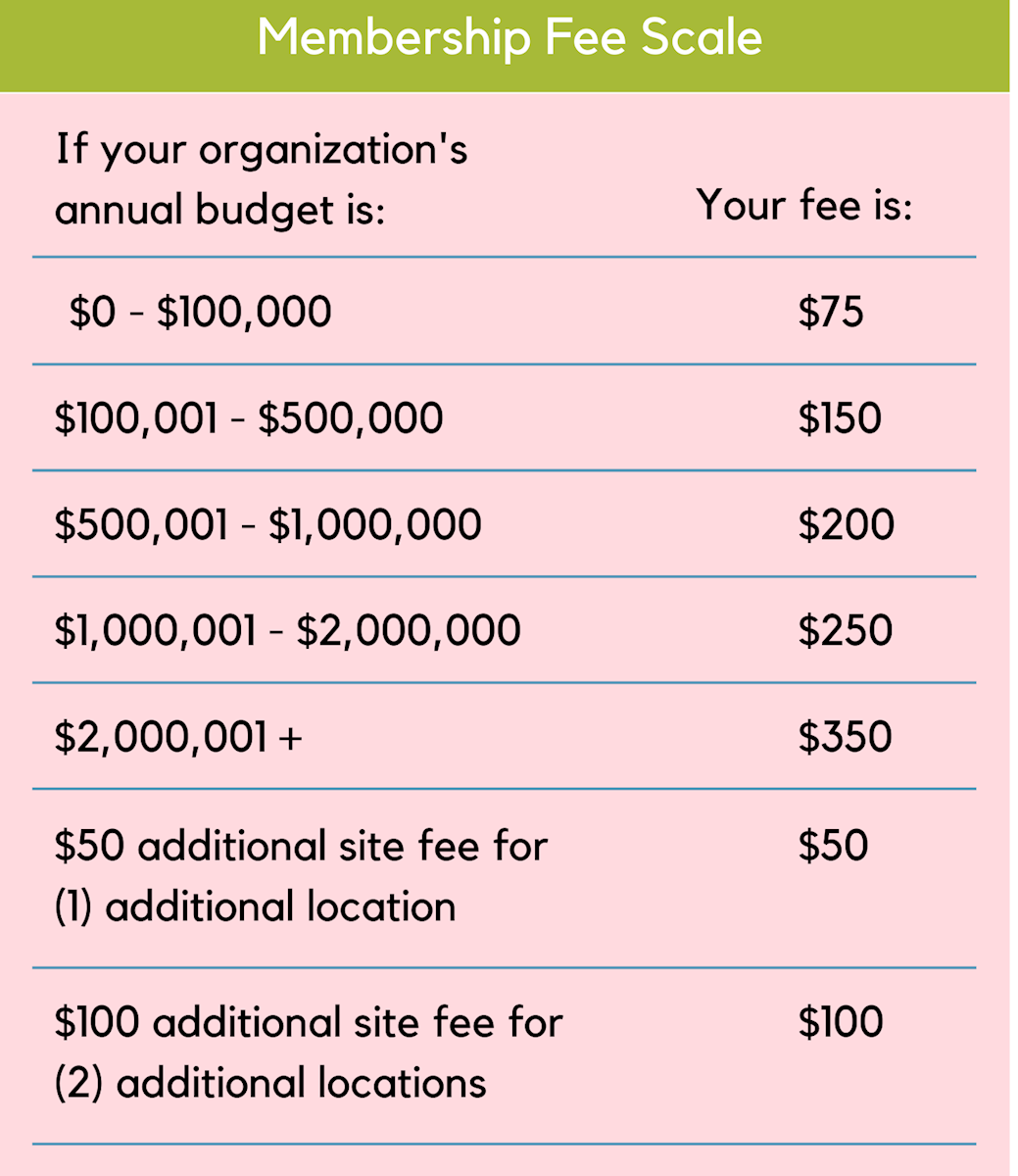 What our current members are saying:
"It helps keep our organization visible and active with connecting our community with our mission."
"It is a great way to stay connected to other volunteer organizations and is a fantastic support to our organization."
"It provides access to resources and networking that have made a real impact in the operations of our organization."
"As a small nonprofit organization VCLV membership provides a mechanism for Board and Committee recruitment, training, and networking sessions."
Thank you for your membership and support of the Volunteer Center of the Lehigh Valley.