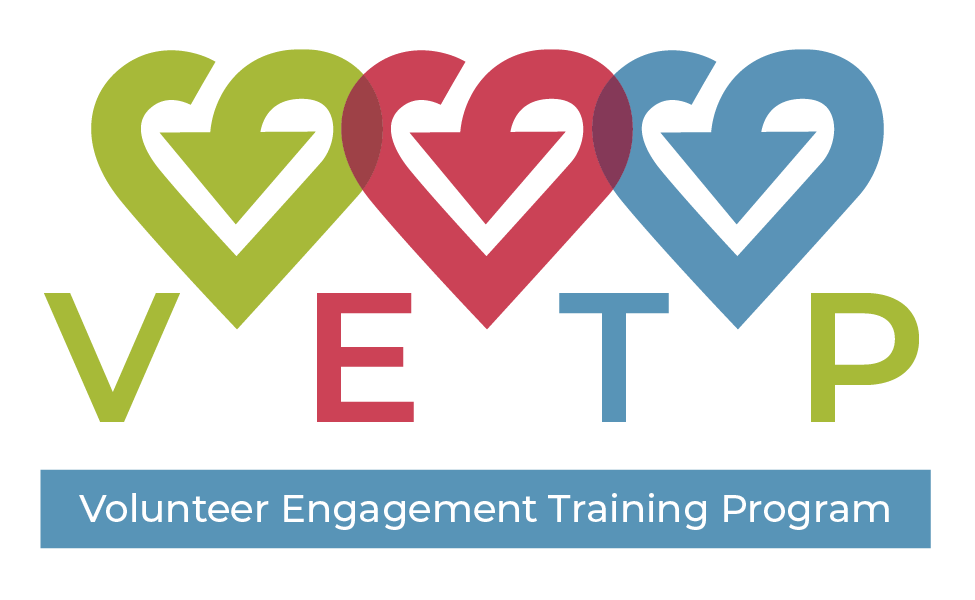 Wednesdays September 20th through October 11th, 2023 8:30-10:30am, in-person at the Banana Factory
The Volunteer Engagement Training Program (VETP) is for anyone at your organization who engages volunteers. Each session will include information and tools related to an element of volunteer program management and dedicated time for peer-to-peer engagement that will allow you to troubleshoot a program issue and receive support, resources, and suggestions from your professional peers.
Topic survey for sessions will be sent out the beginning of the summer.
A Recap from 2022
Expanding Volunteer Opportunities within Your Organization: How to Begin Building a Foundation for Successful Expansion, followed by a peer to peer session
Risk Assessment, Risk Management, & Your Organization's Volunteer Program, presented by Julie R. McCormick, ARM, Senior Business Risk Consultant with Univest Insurance, LLC (Julie's bio), followed by a peer to peer session
Evaluating & Improving Your Volunteer Intake, Onboarding, & Training Procedures, presented by Dr. Suzanna Windon, Assistant Professor of Youth and Adult Leadership, Penn State University (Dr. Windon's bio), followed by a peer to peer session.
Managing Difficult Volunteer Situations: Communication and Conflict Resolution, presented by Betsy McFarland, CVA, principal of Adisia Group (Betsy's bio), followed by a peer to peer session
For more information, contact Meghan at meghan@volunteerlv.org.
What the VETP graduates are saying...
"Whether you are a first time volunteer coordinator or one with years of experience the VETP helps you evaluate and improve the direction of your volunteer program with help from peers and professionals."
"As a newly assigned volunteer coordinator, this training has been really eye opening for me. Each session provides great insight from experts in the field. I have gained a lot of new ideas to take back to my organization which will help me to bring our volunteer program to the next level. I love having the opportunity to collaborate with nonprofits doing amazing volunteer work in the Lehigh Valley!"
"I really appreciate having the opportunity to receive training and frank discussions with others in my position. Being able to receive direct feedback and practical solutions to issues that I am facing has allowed me to be more efficient at work. If this is offered again, I will be signing up."
Thank you to our sponsor!