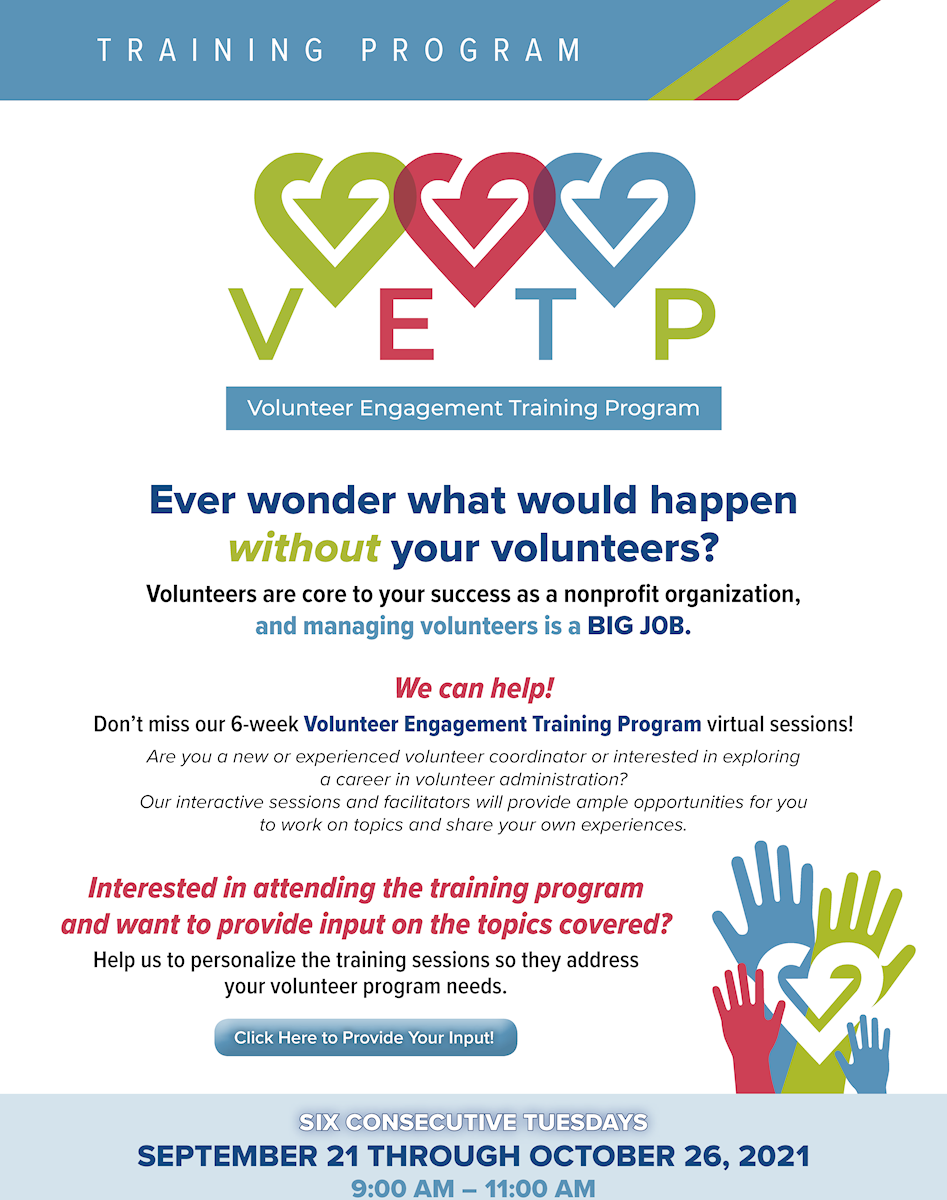 Interested in attending this year? Provide us input on the topics you'd like to see covered to improve your volunteer program. Click the image above or the green button below.

What the VETP Graduates are saying:
"I was once very overwhelmed with not knowing how to start a volunteer program. Not only do I now know how to start a volunteer program, I also know how to engage and manage the volunteers. I have been provided with the foundation to establish a successful volunteer program."
"I have been in my role for 3 years and I still learned a lot from the training! I loved every minute of it."
Thank you to our sponsor
Gold