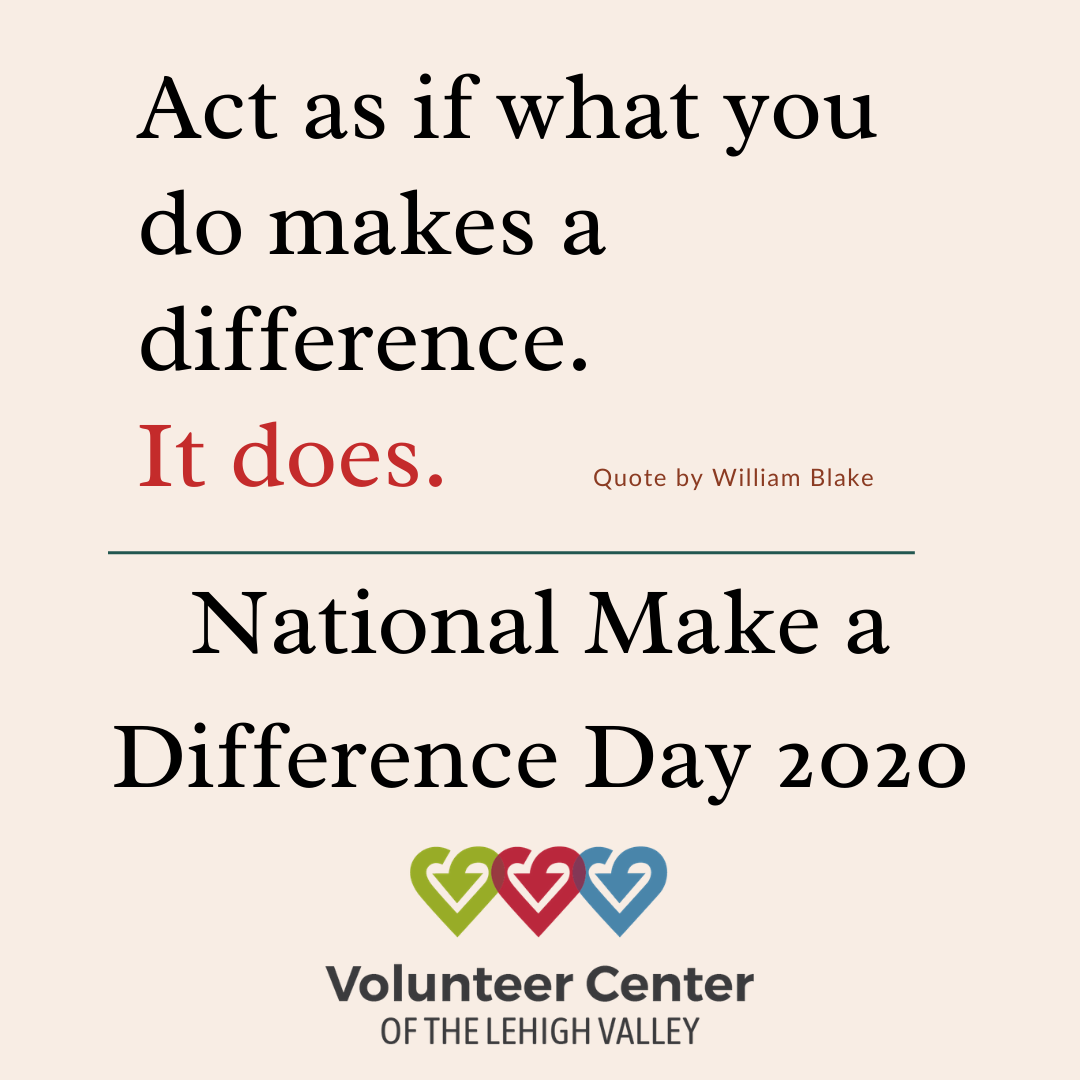 Saturday October 24th, 2020
National Make a Difference Day
"Coming together to make a difference is a great way to not only improve your community, but deepen ties to your neighbors and have fun working together to do good! Join tens of thousands of volunteers across the country on Saturday, Oct. 24, 2020 to unite with common mission – to improve the lives of others through community-driven service projects."
Now in its 28th year, Make A Difference Day shows that anyone, no matter their age or background, can take action that improves their community. Big or small, every project makes a difference.
Greta Thunberg once said, "You're never too small to make a difference."
Making a Difference looks different to everyone. How will you make a difference today?
We would love to see what you are doing to make a difference! Tag us on Facebook, Twitter, or Instagram using #MakeADifferenceDay
Did You Know? Each year on Make a Difference Day, ex-President Jimmie Carter gets out his hammer and saw, and helps to build or rebuild housing in underprivileged areas as part of the Carter Work Project. There is not better example of people helping others than this!
Here are some ideas for you to get inspired to Make a Difference!
https://www.cnn.com/2019/10/26/us/make-a-difference-day-trnd/index.html
https://blog.lulu.com/7-ways-to-celebrate-make-a-difference-day/
Don't forget to check out our calendar for a list of volunteer events on Make A Difference Day 2020!