Personal Protective Equipment Donations Related to COVID-19
This is for organizations & businesses that have PPE (Personal Protective Equipment) supplies that can be donated to meet the needs in both Lehigh & Northampton Counties.
If you have supplies to donate, fill out the form by clicking on the red arrow below. You must fill out the form prior to coming to the drop-off site. A drop off location for these supplies has been set up in conjunction with the County's Emergency Management Services and these supplies will be picked up and distributed by the Counties staff. This site will be open Tuesdays and Thursdays between 10am-12pm and between 2pm-4pm. See below for a map of the location.
If you have questions or need to make arrangements other than the listed drop off times, please call (610) 782-4600 or email infoema@lehighcounty.org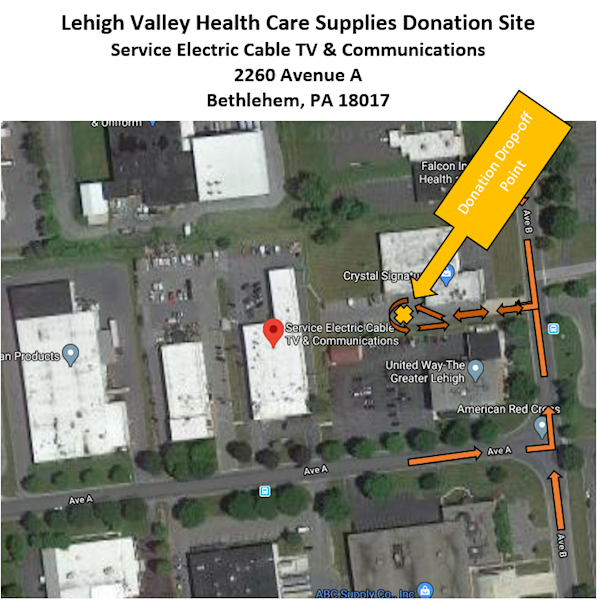 Directions/Instructions
Enter into the Service Electric Cable TV & Communications parking lot from Avenue B. The building is located between City Line Road and Avenue A.
Please drive around to the designated collection point to drop off your supplies.
After dropping-off your supplies, drive around the collection point and exit the parking lot onto Avenue B.