To advance the social skills of people in mental health recovery and to help them reintegrate back into their communities.
The Compeer motto is, "Make a friend, change your life." Through Compeer of the Lehigh Valley we match adults who live with a chronic, long-term mental illness in friendship matches with adult volunteers.
For more information you can contact us at compeer@pbfalv.org or visit our website at www.compeerlehighvalley.org.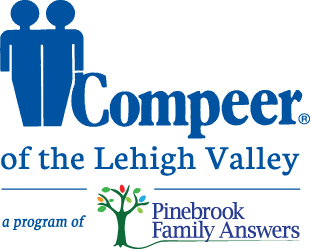 Military/Veterans, People with Disabilities