FULL - American Chestnut Tree Revival - Tree Planting Event
We have reached the maximum group size for this event and it is now closed to additional RSVP's. Thanks to all for the wonderful response! For more volunteer opportunities, visit antinanco.org, or email lroderick@antinanco.org.
Antinanco Earth Arts School is a 501c(3) community organization based in Holmdel, NJ. We serve children and families through nature education and conservation projects in the NY, NJ, PA area and beyond.
On September 27th 2020, we will be planting 25 American Chestnut trees at The Lee and Virginia Graver Arboretum of Muhlenberg College in Bath, PA
We are seeking local volunteers, youth groups, high school and undergrad students to participate in the tree planting event.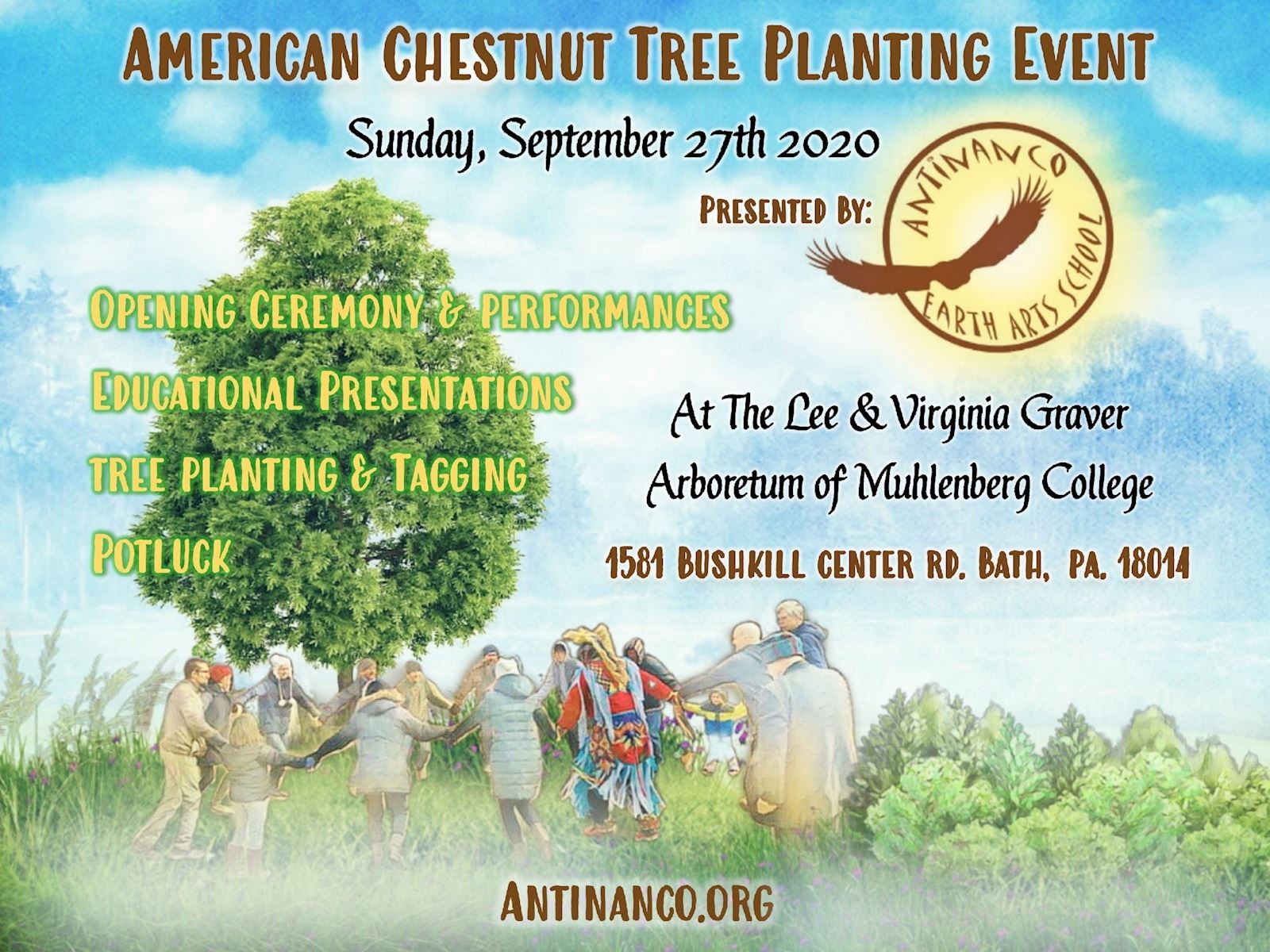 The project includes educational presentations by environmental and reforestation experts, and the distribution of educational materials on environmental literacy, sustainability, reforestation, and tree planting. In addition, a field course to high school and undergrad students will be offered.
Community service certificates are available upon request.
The American Chestnut tree is native to our forest ecosystem, and is, sadly, on the brink of extinction. We are excited to be entering into our 3rd year of the American Chestnut Revival project, and have planted 108 trees so far. We hope you can join us on this continuing mission.
You can find more information about the American Chestnut Revival project here: https://www.antinanco.org/american-chestnut-trees, and more details of this years scheduled events here: https://www.antinanco.org/american-chestnut-tree-planting2020
Please wait...
Log in or Register
In order to register for this opportunity you must log in to an existing account or register to create a new account.
Signup with team
This link allows you to participate in this opportunity with a team. When you click on the link you will have the option to:
Choose an existing team you're already a member or captain of, or
Create a new team to sign up.
Signup Questions
Please respond to the following questions in order to signup for this opportunity:
Please wait...
E-mail