People with Disabilities, People with Health-based Concerns
Age Minimum (with Adult): 18+, Minimum Age:18+
Week of Action - A Cozy Christmas Blanket Drive
I know it seems crazy to be thinking about the holiday season now, but we're trying to provide an extra cozy Christmas for our residents this year. With all the chaos currently affecting everyone, especially those in long term care facilities, we really want to do something special for each and every one of our 525+ residents. To help make this happen, we need you!
We would like to partner with an organization that is interested in leading a fleece blanket drive during the United Way's Week of Action. These blankets will be used as Christmas gifts for our residents. We are seeking blankets similar to the ones pictured - warm enough to provide cozy comfort on a chilly evening, but light enough to use during a trip outside on a cool spring day. Blankets can be solid, patterned, or any design you find - anything colorful to bring some cozy cheer to our residents! Blankets can also be wrapped or unwrapped; we only ask that if they are wrapped, it be noted on the wrapping if the blanket is intended for a male/female/neutral resident.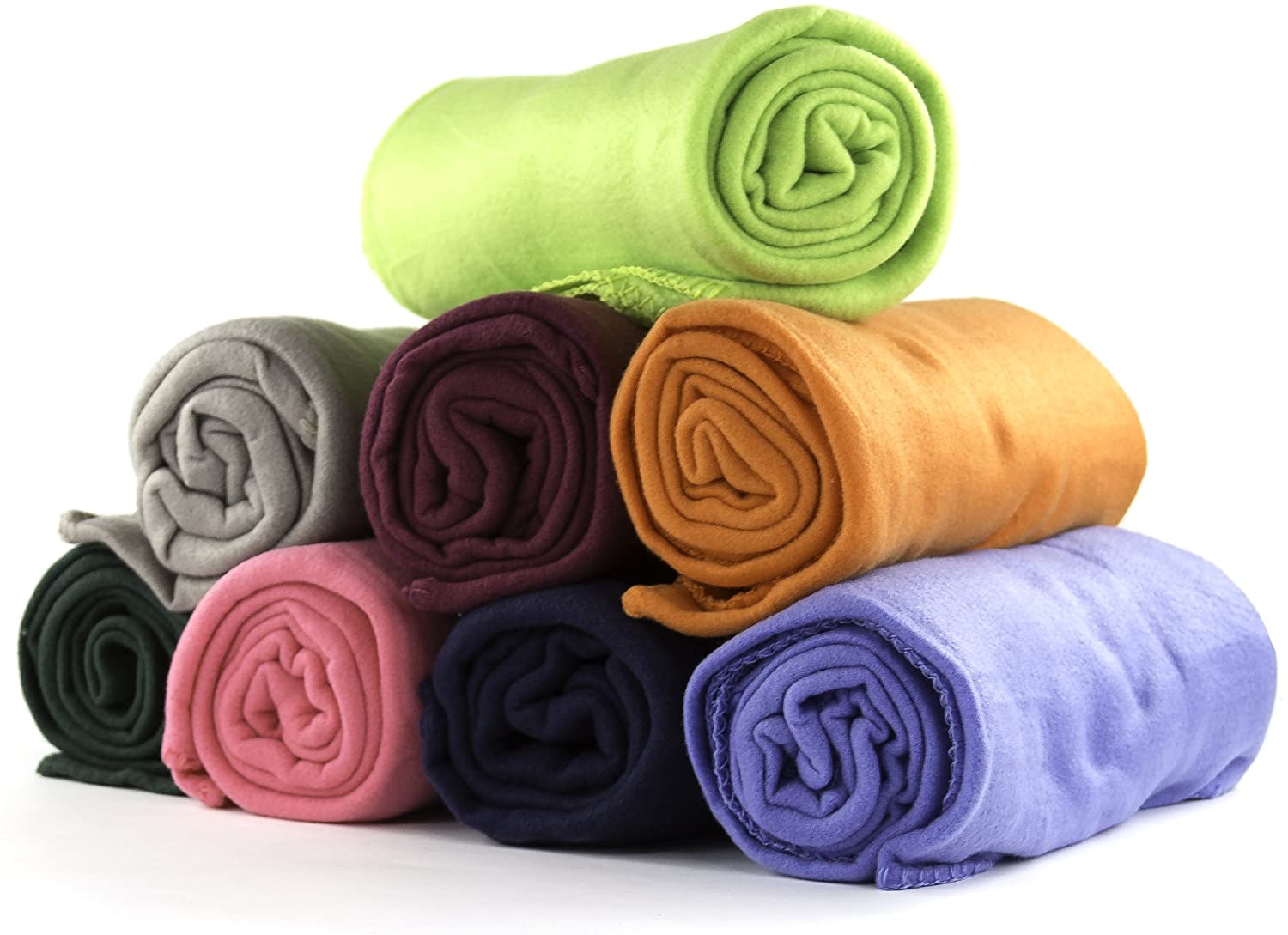 The partnering organization would serve as the main point of contact within the community, whether that be the community at large or the community within your workplace - whatever you and your employees are comfortable with during this time! During the Week of Action, you would raise awareness for the Cozy Christmas Blanket Drive, as well as accept donations of these fleece blankets at a location of your choosing. At the conclusion of the Week of Action, the blankets could either be dropped off at Gracedale Nursing Home, or picked up from your organization.
I know that this is different from our usual volunteer opportunities, in that it lacks face-to-face interaction with our residents. However, please know that partnering with Gracedale Nursing Home will directly impact the lives of hundreds of seniors - many who have endured several months without seeing their loved ones in person due to COVID-19 restrictions. The ability to provide each and every resident with a cozy Christmas blanket helps reinforce that they are appreciated and loved.
Please wait...
Log in or Register
In order to register for this opportunity you must log in to an existing account or register to create a new account.
Signup with team
This link allows you to participate in this opportunity with a team. When you click on the link you will have the option to:
Choose an existing team you're already a member or captain of, or
Create a new team to sign up.
Signup Questions
Please respond to the following questions in order to signup for this opportunity:
Please wait...
E-mail